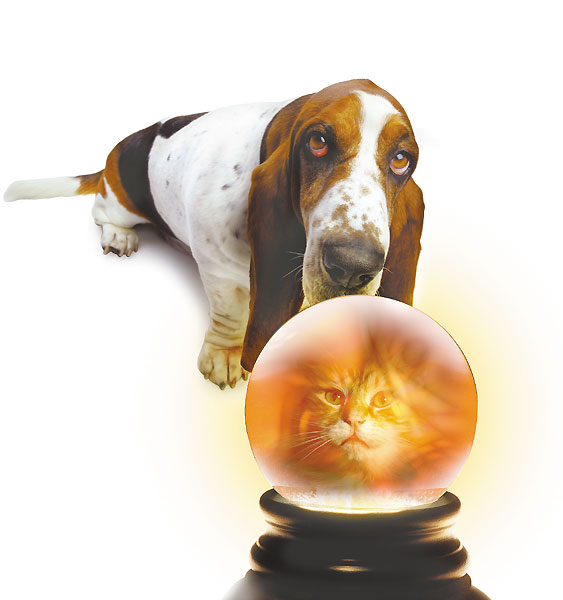 Since Buster the pug has been getting up there in years, and had the big cancer scare, we have considered getting another dog to add to our household. Although Conor tested off the scales allergic to everything including dogs, we have had Buster since before he was born, and with general precautions like keeping Buster out of the bedrooms, and regular washing/grooming, Conor seems to be ok with him.
So, I started doing some research into what sort of dog we would be interested in next. Although Pugs are totally awesome little dogs they do SHED ALL OVER EVERYTHING!. Mick was also interested in getting a bit bigger dog, since we have the space for it since we moved. Much to my delight, I discovered that there are many non-shedding dogs such as the Poodle, Shit Tzu, Kerry Blue Terrier, and the greyhound. While I liked all these dogs, I was not sure how good they were for our family with three sweet little things running around. Then I came upon my answer - the Doodles. That is right, the Labradoodle, and the Goldendoodle. These dogs are combinations of Labradors and Golden Retreivers and poodles. They have the great disposition of the Labs, but are breed to have the non shedding coat of the Poodle. WOOO HOOOO
On my final scan of the Internet, I then came across my dream dog. The Peanut Detection Dog. That is right, a dog that can detect peanuts with a whiff of its nose.
These are special
breeds of dogs
specially trained to recognize the scent of minuscule amounts of peanuts, pretty much like those trained to sniff explosives or narcotics
"A Peanut Detector Dog is a valuable tool for a person with an allergy to peanuts. Since a dog's sense of smell far surpasses that of humans, detection of odors is a perfect job for these dogs. Our Peanut Dogs, undergo extensive training, are easily able to detect minute quantities of peanuts in any form; raw, cooked, oil, butter, dust, etc."
Imagine, going to a restaurant with Fluffy the peanut detector dog, and letting him sniff everything on Conor's plate before he eats it to make sure it really is peanut free like the waiter said. Fluffy can scan the park and discover hidden jars of peanut butter, or a misplaced peanut butter sandwich. He could probably even sniff out Mr. Peanut from a slew of advertising papers. Think of the possibilities.
All my excitement crashed down however, when I saw the price...... 10,000 dollars. Yikes!!!
I can dream however. Maybe I will win the lottery.